In this webinar hosted by OnRecruit's CTO & COO, Dirk Meeuws, you will learn how to build a recruitment data platform, extract relevant insights from it and make your recruitment data work for you!
In this session you will gain insight into:
Why you should use a data warehouse
What a data warehouse is
How to fill a data warehouse with data
What types of recruitment data you have and how you can use it
What you need in your organization to establish a data culture
What the most common causes of failure in your data project are
How to extract relevant insights from your recruitment data
The webinar will be recorded so if you register and cannot attend on the day, you will still receive the recording and presentation deck.
Date: May 4th, 2021  | Time: 10.30 am – 11:30 am (CET)
About Dirk: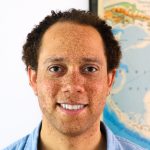 Dirk Meeuws is COO & CTO at OnRecruit. For 6 years he has been working on making both clients and OnRecruit itself smarter every day through the use of data. His passion is where technology, people and commerce meet. With his background in Aerospace Engineering and his current role at OnRecruit, he manages to constantly be in that intersection. He also enjoys cycling (both doing and watching), playing the guitar (recently) and cooking!
Please note that this webinar will be in the Dutch language. If you have any questions or encounter any problems with your registration, please send a message to alicia@onrecruit.net
Want to be amongst the first to be invited to other webinars?
Join our network and subscribe to our newsletter below