'What is a recruitment marketing channel that we should all start using?'
The easy and the hard answer is; It depends.
But, to help you all forward, here are a couple of questions that I think you could ask yourself to be able to identify a channel you should start experimenting with:
What works already, according to your data?
Very often, in recruitment, we are looking for the next big thing or some super niche channel no-one has ever found before. Whilst this can be a lot of fun, sometimes doing the 'boring' thing is much more rewarding in terms of results. Simply look at your data and say: Where are my current results coming from? Are there other advertising/engagement options in these channels that I'm not using yet? Am I spending enough budget to maximize outcomes in these channels? Are there other channels that are very similar to this channel that I could add to the mix?
Where in the candidate journey are your biggest 'problems' according to your data?
Again, look at your data per stage in the candidate journey and try to see where your lowest hanging fruit is: Do you have a massive candidate database with contact details of amazing quality candidates that are not being used? Well, focus on how you could best utilize this database through channels such as e-mail, WhatsApp, text etc. Do you have an insane amount of traffic on your website because of your branding efforts, but it doesn't convert yet? Well, look at what channels (such as display advertising and social media) could help assist you in further building a relationship with these candidates and what form of converting can be created via lead forms, chatbots etc. to get the contact details from these people.
Who is your target audience and what does their media behavior look like?
Simple, but very effective and yet; so often we forget to do this. We simply go with what we think might work but don't spend any time finding out what websites our audience visits, what devices they use, what games they play, what social media they use, if they prefer e-mail or WhatsApp etc. etc. Do the research and you will be amazed; it's fun!
So yes, have fun experimenting with Snapchat, Clubhouse, Reddit etc. etc. and find out if it works for you (AKA YOUR CANDIDATE!), but don't forget to focus on the real business results you are trying to achieve and let data guide you in how to get there.
If you would like our help in this journey, please contact us and we will be happy to help!
About René: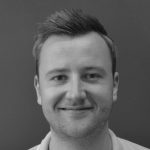 René has been an expert in the field of recruitment marketing and technology for the past 12 years and is passionate about helping as many people and organizations as possible achieve their personal and business goals. Besides his role as CEO at OnRecruit he is an active speaker and trainer, loves to see as much of the world as possible, and enjoys playing poker, good food, and meeting new people.
Want to be amongst the first to receive this kind of content?
Make sure to follow our socials and subscribe to our newsletter (at the bottom of this page)