Westerduin Groep wants to work smarter, more efficiently and more digitally with Mysolution
The Westerduin Group does not do things in halves. The personnel mediator with a large network in the centre of the country who has seventy permanent employees, therefore, opts for the total solution from Mysolution. The IT service provider for the flex market will automate the entire work process at the Westerduin Group.
Westerduin opts for the total solution from Mysolution: the Total Talent Management Platform (TTM). Consisting of Mysolution Recruitment for the automation of the front and mid-office and Mysolution Flex for the support of all back-office processes. With Total Management, Westerduin can get the right talent in the right place and better manage the risks associated with the various contract types.
"We can now replace at least five of our current systems with one solution"
Gertjan van Delden, General Manager Westerduin Group
With Mysolution Recruitment, Westerduin Groep wants to organize the searching & matching of candidates in a smarter and data-driven way. In addition, Mysolution Flex will make processes for writing, invoicing, remuneration and financial administration more efficient and user friendly.
"We can now replace at least five of our current systems with one solution. In addition, Mysolution seamlessly links the data, traffic and workflow of the front, mid and back-office. And no less important is that Mysolution helps us to keep up with the digital world", says Gertjan van Delden , General Manager of the Westerduin Group.
The company believes in standardized customization and the innovative development power of Mysolution.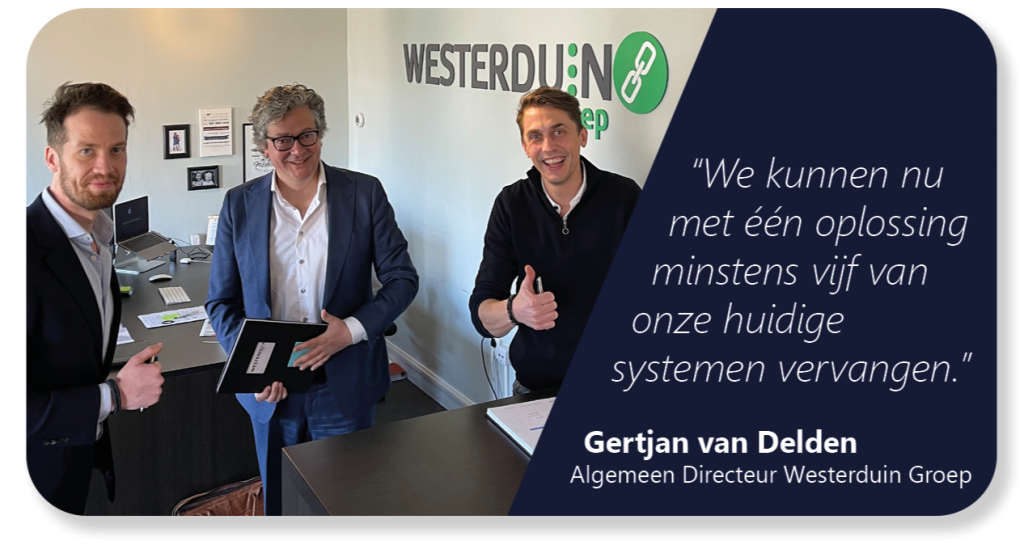 The best of both worlds
It is Westerduin's mission to help people find a suitable job. With a good salary and the prospect of permanent work. 
"We have a passion for people and Mysolution has a passion for smart solutions that help us in this mission. With our collaboration we combine the best of those two worlds"

Reinier Westerduin , Entrepreneur Westerduin Group
Reinier Westerduin founded the company in 2007 together with his brother Harmen. At the time, the brothers started an employment agency in Tiel that has since grown into an HR partner for employers in the green sector, logistics, construction, technology and education. The Westerduin Group now has ten branches with the head office located in Veenendaal.
In 2013, their brother Maarten also joined the management team. In the meantime, the three brothers have distanced themselves from the day-to-day management and they act as shareholder and sparring partner of the management, each with its own area of ​​focus.
Combining people's work with big data
The Westerduiners are 'people-people' who are happy to help others with beautiful and suitable work. "Of course we also help our clients with this, but we don't regard job seekers any less as customers," says Reinier. 
The Westerduin Group is built on the network of the Westerduiners, especially in the technology sector. 
Reinier: "When we started our company, we had many connections in that world. We still use these to match candidates to vacancies. In that respect, temporary agency work is really people work. We still help many people find a job through word of mouth, but with the advent of digital job boards and social media, we cannot manage with just the contacts in our phone. We are now trying to capitalize on the possibilities of digitization in every possible way".
Westerduin wants to combine the human approach of the company with the power of big data that will soon be even more within reach with Mysolution.
"With Mysolution's smart applications for search and matching via the internet, we can help even more job seekers find work faster, and clients find employees that suit them"

Reinier Westerduin , Entrepreneur Westerduin Group
Thanks to the recent acquisition of OnRecruit by Mysolution, the Westerduin Group will soon be able to take full advantage of big data. This solution combines the marketing, website, software for the front, mid and back-office and e-mail marketing data in one data warehouse. A BI tool translates this data into reports and dashboards that allow marketing to be accurately aligned with customer demand and revenue targets. The question of which channels contribute the most to placement, turnover and hours can then be answered after a few mouse clicks. The management, recruitment process and sales can also be set up and controlled in a data-driven manner using OnRecruit.  
Algorithms and online marketing
According to General Manager Van Delden, Westerduin is strategically responding to the increasing digitization of their business by choosing Mysolution. Mysolution Recruitment is, for example, linked to applications that use algorithms to inventory and assess the skills of job seekers. These algorithms look at the resume and work experience of potential candidates on the internet and compare it with all vacancies published online.
Westerduin expects digitization to make searching for and placing candidates with clients less labour-intensive so that his colleagues can spend even more time on the people side of this process. He refers to the importance of personal contact with employers and job seekers in order to make the right matches. "Don't think that recruitment will become a fully automatic process thanks to algorithms and big data. What matters is that we combine that data with our personal assessment of candidates. Do they have the right work mentality and do they fit in with the employer's culture?" explains Westerduin.
Van Delden expects to be able to further expand the online marketing of the Westerduin Group with the digital possibilities of recruitment software. In that respect too, Westerduin is opting for the future with Mysolution (including OnRecruit).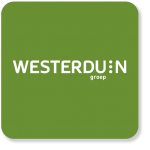 Deployment and Migration
The Westerduin Group is ready for the implementation of Total Talent Management Platform. Mysolution Recruitment and Mysolution Flex provide the necessary platform for this.
The company has purchased this total solution from Mysolution, including functionalities such as Textkernel, Jogdigger, WhatsApp and the digital signature from CM.com. These are proven partner solutions from Mysolution. Integration with applications unknown to Mysolution is therefore not necessary at Westerduin and that makes the implementation less complex in advance.
Of course, the data within Westerduin's existing systems must be migrated to Mysolution, but that process is already underway. 
Westerduin: "We are now going for a smooth implementation, with satisfied employees who will be able to do their work better, easier and faster from January 2022 thanks to the new software."
If you are looking for the ideal solution for your recruitment business then be sure to Schedule a demo with Mysolution.