We are asked a myriad of questions about the happenings and hot topics within the recruitment world, so we decided to start sharing these with you and have them answered by some super knowledgeable people in the industry…
The first question is; What is the impact of Google for Jobs so far?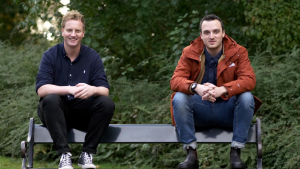 To answer, we have Jelmer Koppelmans, (pictured on the right) one of the two Jelmers who founded Roadtrip. Roadtrip is a business that helps companies improve their (online) recruitment process by going from Insights to Improvements.
Jelmer chose the view of 'Evergreen jobs', which is relevant for every company that is still hiring…
Google for Jobs and jobs that are 'always open'

Looking at Google for Jobs after the go-live, there is one recurring issue that keeps popping up. What do you do with jobs that are always open and how do you keep it on top of the list without too much hassle?
One of the biggest challenges for companies with so-called evergreen vacancies is keeping their vacancies to appear 'recent' in Google for Jobs. That's important because the date your vacancy is posted is a big factor in the ranking of your job. In short: recently posted jobs are easier for candidates to find. Although the concept of evergreen jobs is against Googles' wish, there are ways to work around it.
The solution itself is quite simple: use JavaScript to set the DatePosted to yesterday when the job detail page is opened. The content of the Rich Snippet is stored as a variable and the datePosted is changed to today – 1, using the JavaScript date object. After that, the Rich Snippet is transformed to JSON and attached to the of the page.
Although the solution is interesting, it will be even more interesting to see how Google will handle these cases. It is known that Indeed punishes this type of behaviour by removing organic exposure for that vacancy. Will Google do the same? Only time will tell. Before that – try out the solution and stay on top in the Google for Jobs overview.
Want to be amongst the first to read more of these articles?
Subscribe to our newsletter at the bottom of this page to receive market insights, success stories and more delivered straight to your inbox.