What is display advertising and what are the key ingredients for a successful campaign?
That is the question we asked our very good friend and Managing Partner at Prettysocial Media, Richard Sweep.
In short, display advertising realizes retention, increases brand awareness, recognition, trust and has a positive effect on your other online marketing effort. Display advertising can be used with many different setups depending on what your goals are.
We start display advertising for retention and use dynamic non-personalized and unrecognizable tracking codes to learn which sections of your career site are being visited by your potential candidates. We can also map the individual vacancies which are being looked at. We do this by using an XML Datafeed which contains specific content from your career site page or vacancy and then the potential candidate is shown the most relevant display banners.
Next, we talk about two main types of banner campaigns, Dynamic and Prospecting.
Dynamic campaigns
This style of campaign helps you to gain an increase in returning visitors and an increased conversion rate.
Imagine your former career site visitors are actively searching for a new job but are looking on multiple career sites. You must stay top of mind after they leave your career site. You need to keep reminding these people about your organisation, your vacancies and your employment conditions and this is where dynamic campaigns come into play.
The dynamic banners shown are adapted with design, images and colours depending on the website section that the potential candidate has visited. On the banners, we can show the latest vacancy they looked at on your site and once they click on the banner, they are then directed to that vacancy landing page. If the vacancy has been closed then the message on the banner will be automatically replaced with your generic message (which you would have given us) and they will be forwarded to your vacancy home page instead.
If dynamically personalised tracking on vacancy level is not do-able you might consider retargeting with different generic messaging instead which can also be very successful.
Prospecting campaigns
Another reason you would want to use display advertising is to increase the number of visitors to your corporate or vacancy websites and increase your brand awareness. We call this a 'prospecting' campaign.
With this kind of campaign, we would adapt the design and message toward your specific goals and the vacancies or departments that you want to promote. In a joint effort, we then set up a media plan where we need visibility.
Here we can select the different countries, regions, city or even specific locations by latitude and longitude with a certain range to show your banners. We can also select geographical places of interest like Amsterdam Centraal or Amsterdam RAI for example if that is where your target audience will most likely be.
We are also able to use coordinates of university premises, factory locations or oil rigs for example if your potential applicants will be there. We select the online environment you want to been seen on based on your corporate identity, your goals and your target group.
It's important to first understand who you are looking for and where are they most likely to be. So, ask yourself these kinds of questions for example:
Does your target group read local news on sites like AT5, Dagblad Van Het Noorden, Noord-Hollands Dagblad or Eindhovens Dagblad?
Do you want your message distributed on premium news sites?
Are your potential employee's fanatic soccer enthusiasts and do we need to add Voetbalprimeur.nl, VI.nl or Voetbalzone to your media plan?
Are you looking for financial specialists? Then perhaps we should show your banners on IEX.nl, Belegger.nl or Beurs.nl
In the Netherlands, online open accessible aggregators like Vacatures.nl or Nationale Beroepengids is probably a no brainer to target interested and potential applicants in your area.
If you think about the above points then, we can customize every display advertising campaign to ensure that we achieve the best results.
Below are some example banners for various customers and vacancies:
Summary
By using display advertising campaigns, you will increase your brand awareness, have a high chance of converting your returning visitors, send more traffic to your website and in return gain more applications.
These campaigns will not only increase the number of touchpoints in the candidate journey but give the candidates a nice experience and familiarity with your brand.
I would always advise that you add display advertising to your online marketing mix to attract the right people for your vacancies. You will reach your hiring goals much sooner!
About the Author:
With a degree from the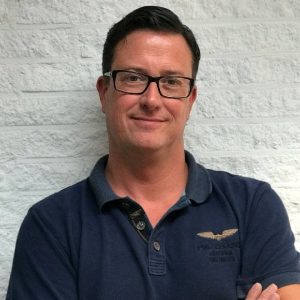 University of Amsterdam in Marketing Management and International Strategic Management Richard has been working in the online industry since 1997. After three years of sales acquisition for Webmaster Magazine, he joined for a short period the internet department of an advertising agency. In 2001 he became Sales Director of Ad Pepper Media Netherlands where they offered their clients a broad variety of online marketing.
As of 2007 he was managing director of ad pepper media Netherlands. In 2014 he started his own business in programmatic advertising for small and medium enterprises and advertising agencies. He advises and executes online media plans for a variety of clients where local presence and transparency is desired. In 2016 he became a co-founder of pretty social media Netherlands where they support the leading agencies distributing social media content for their clients through premium well known online publishers.
Want to be amongst the first to receive this kind of content?
Make sure to follow our socials and subscribe to our newsletter below.